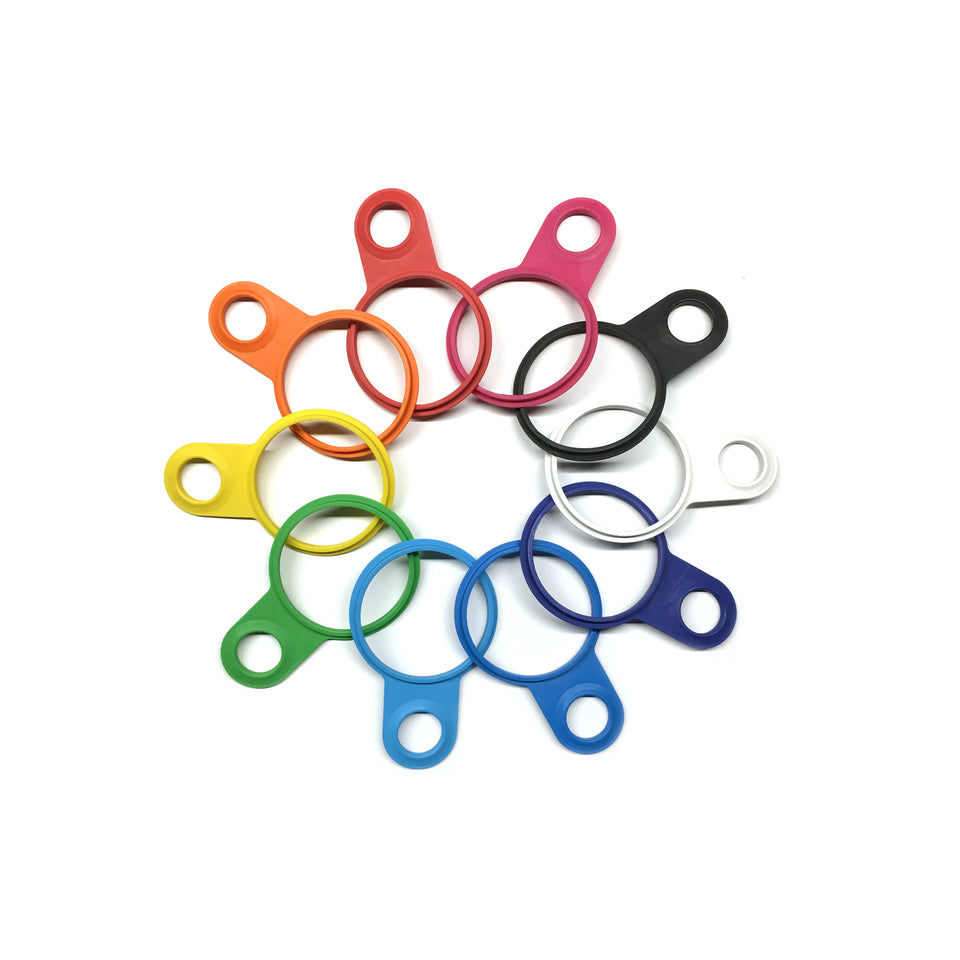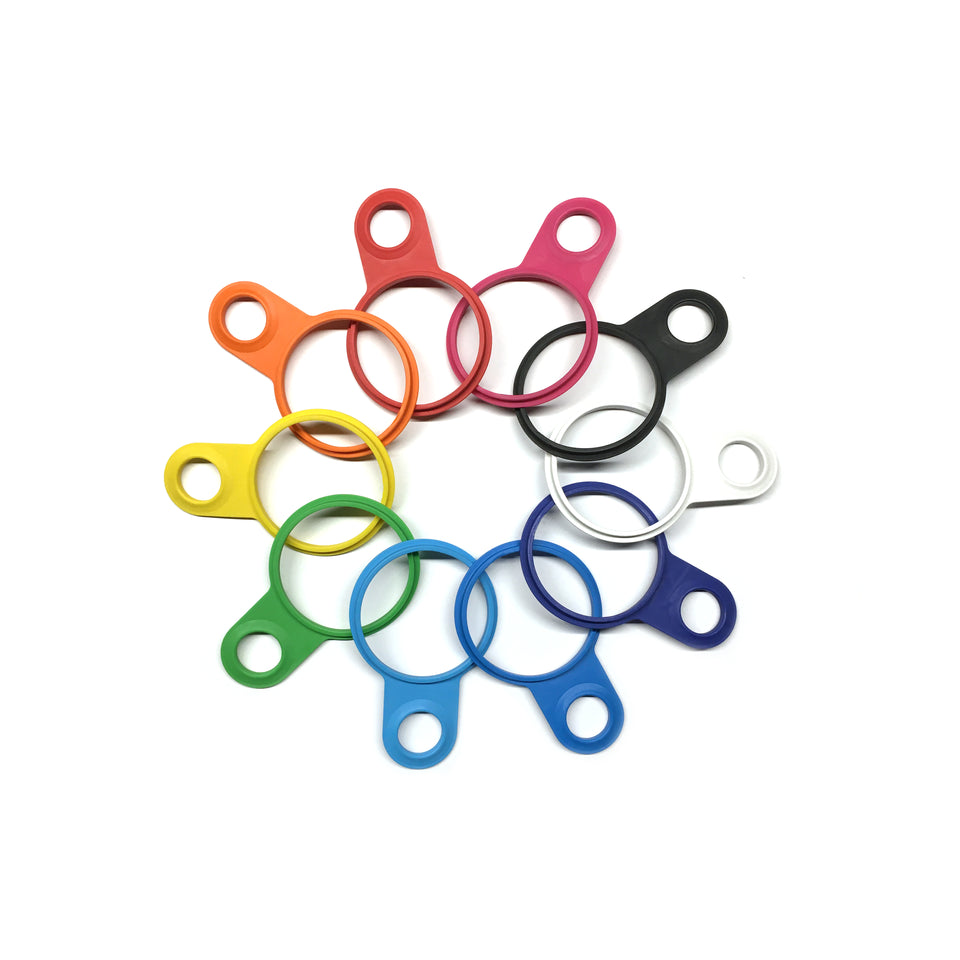 Carrier Ring
Lost or broke your ring, or fancy another colour?
Here are 10 colours to choose from.
Pantone colour ref. numbers:
Blue: PMS 7461 C (mid blue), Cyan blue, Reflex Blue, Red: PMS 485 C, Green: PMS 354 C, Pink: PMS 214 C, Yellow PMS 114 C Orange: PMS 021 C, Black, White.

Material bottle: Rubber
Made in The Netherlands
Delivery time: 2-4 working days
© 2010 Join the Pipe.  All rights reserved.