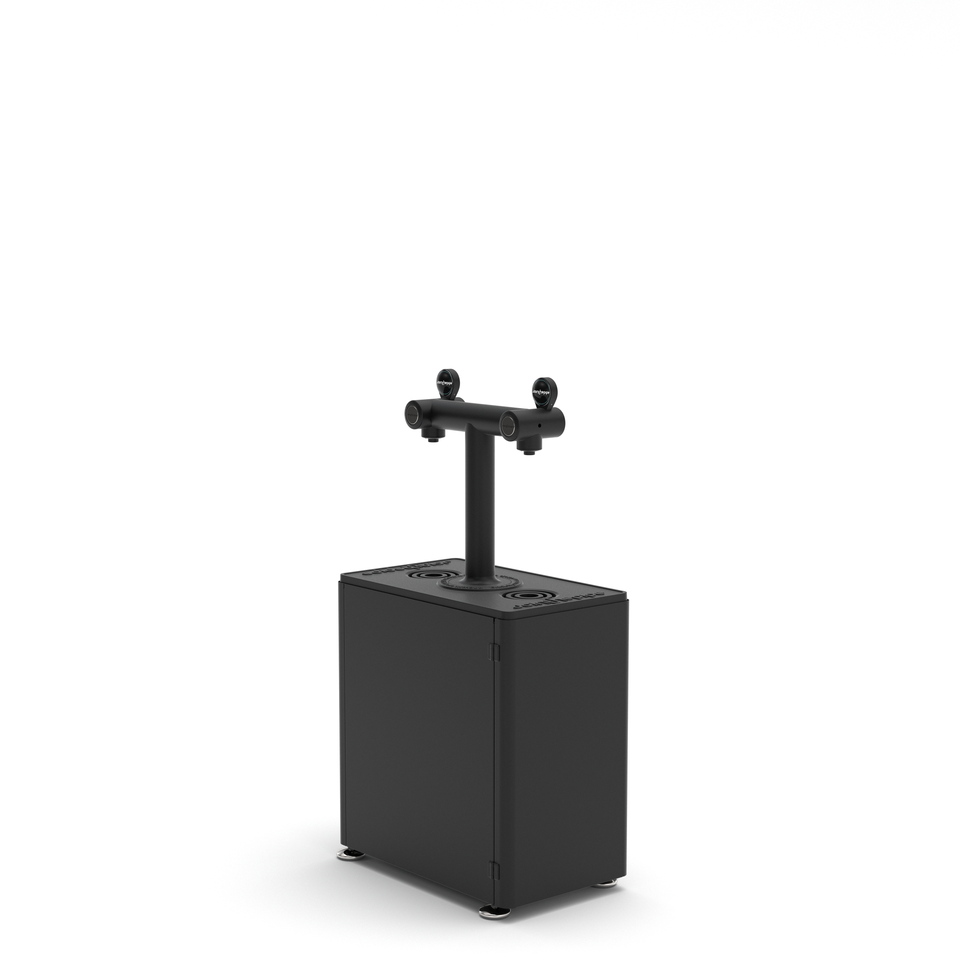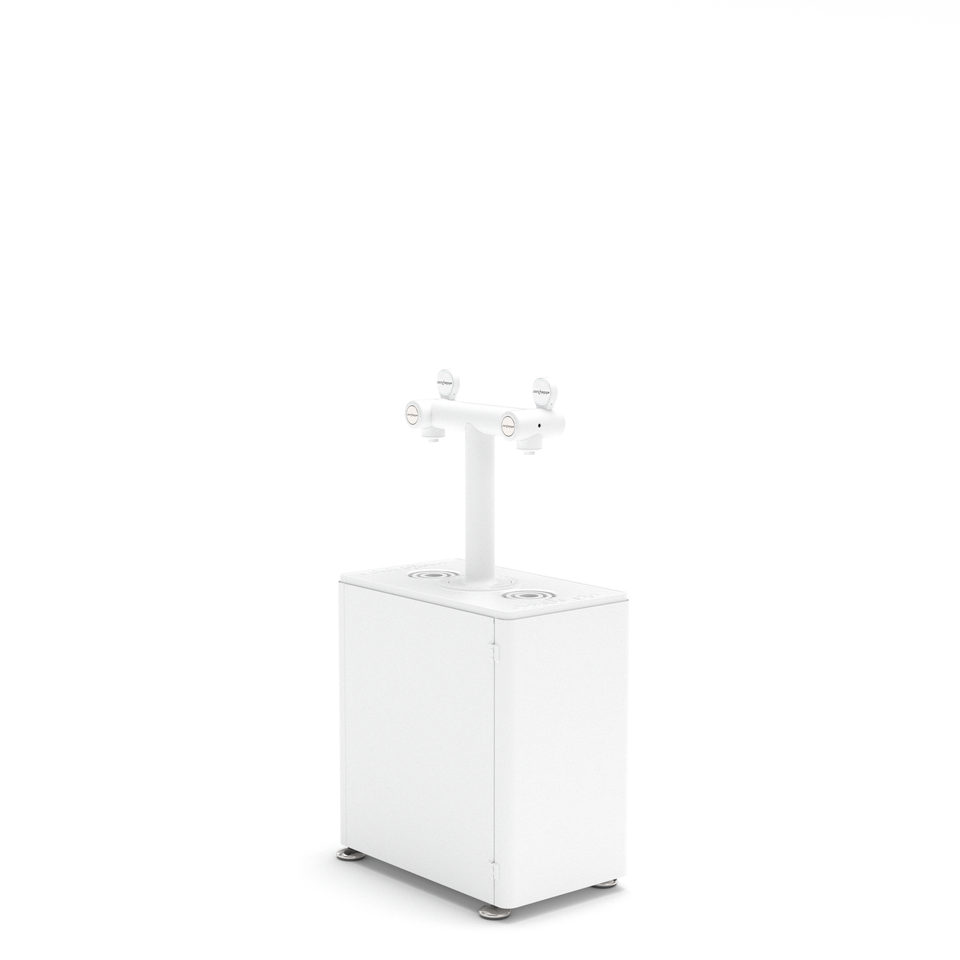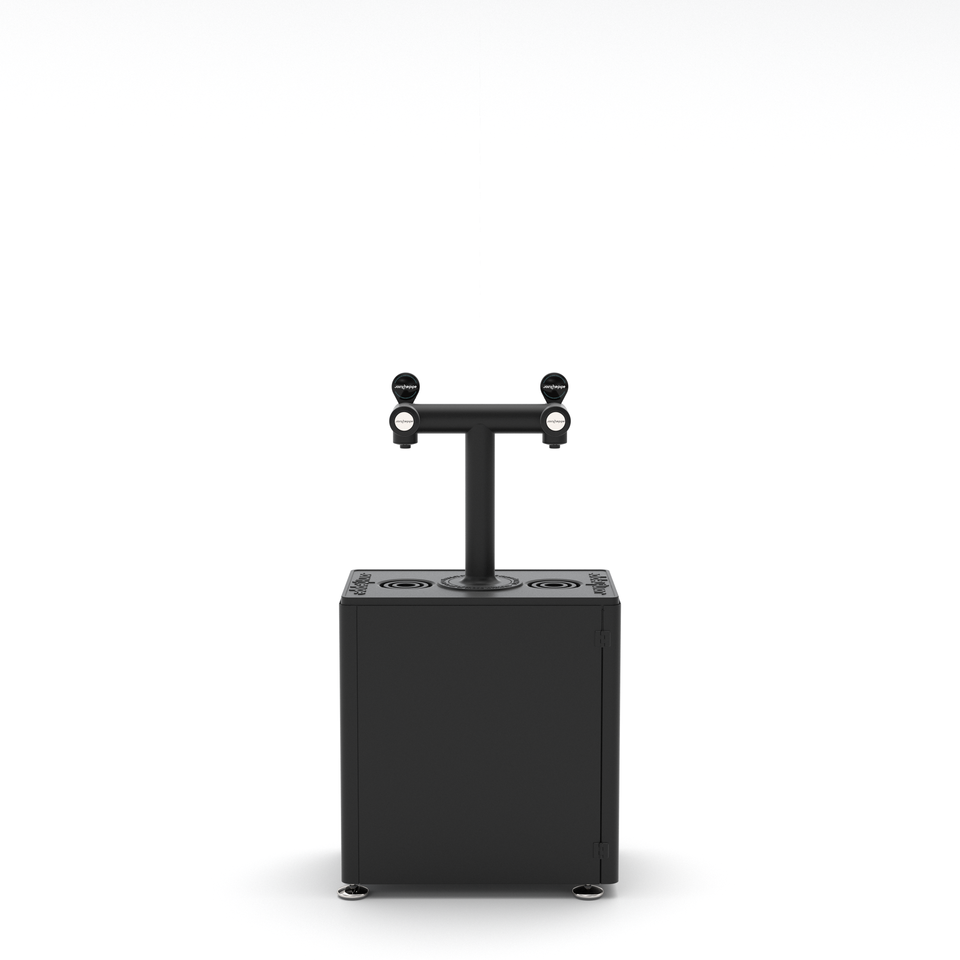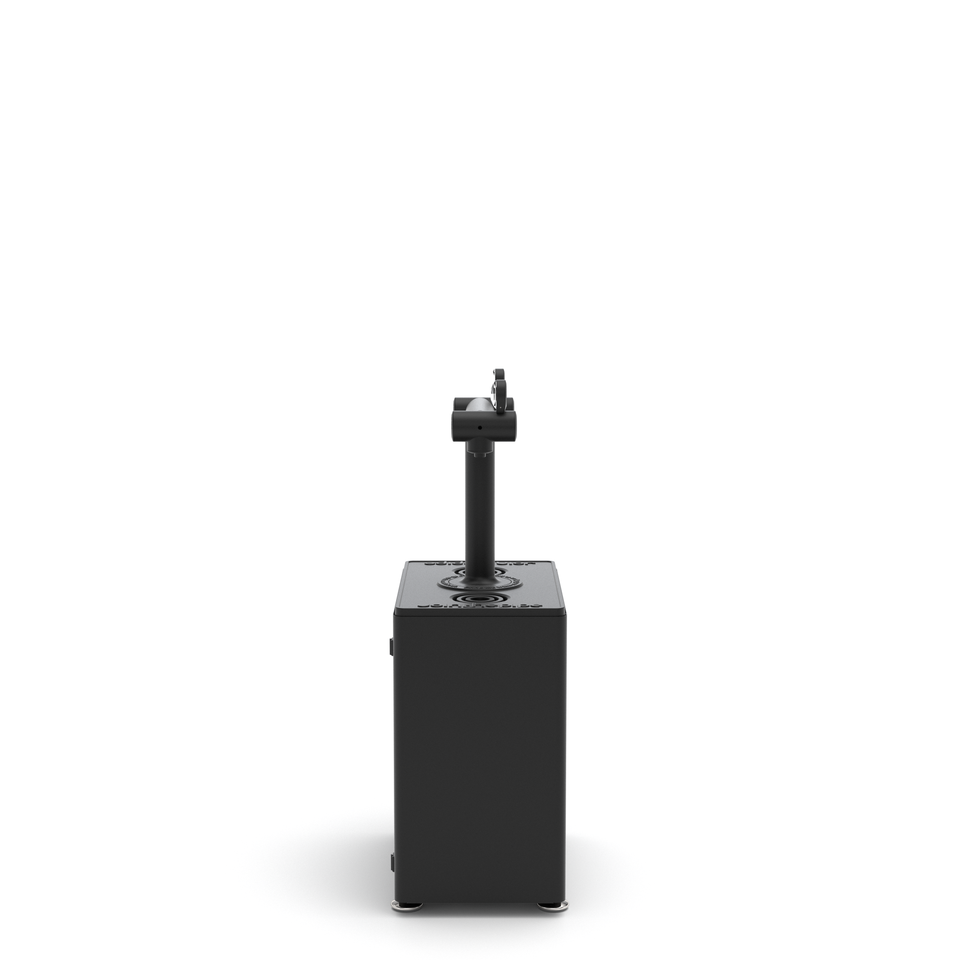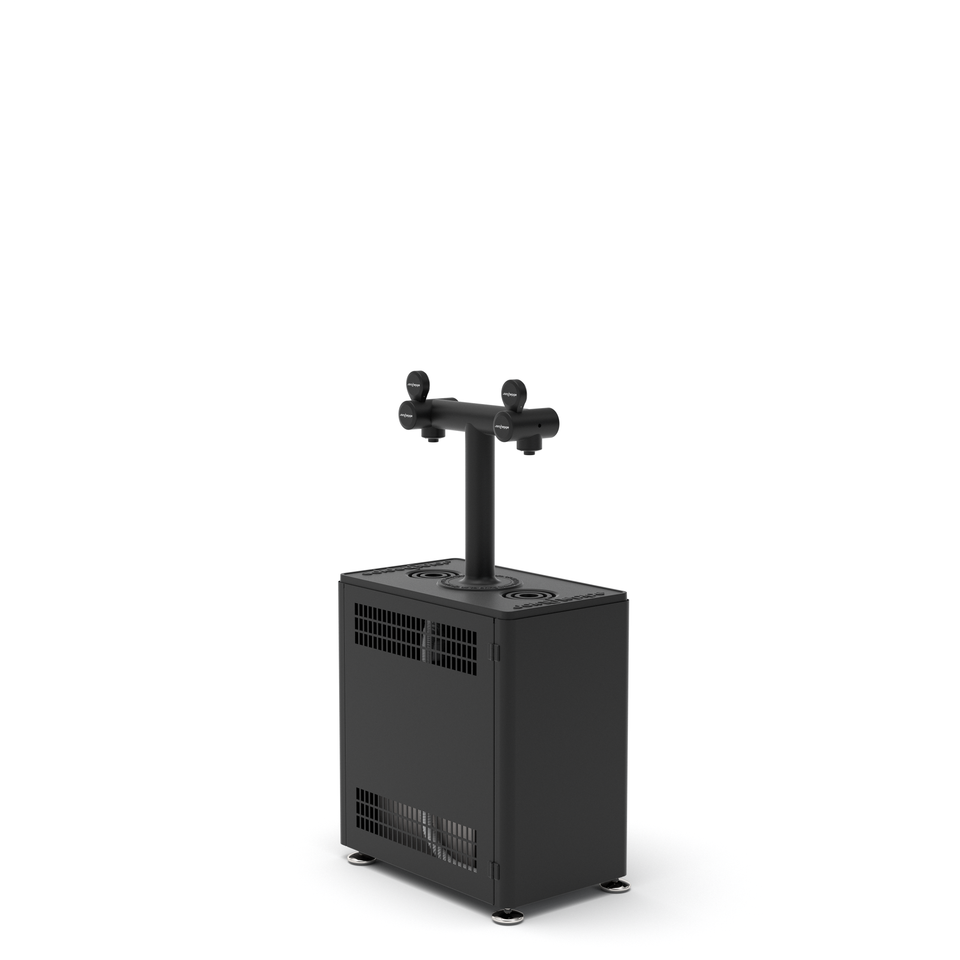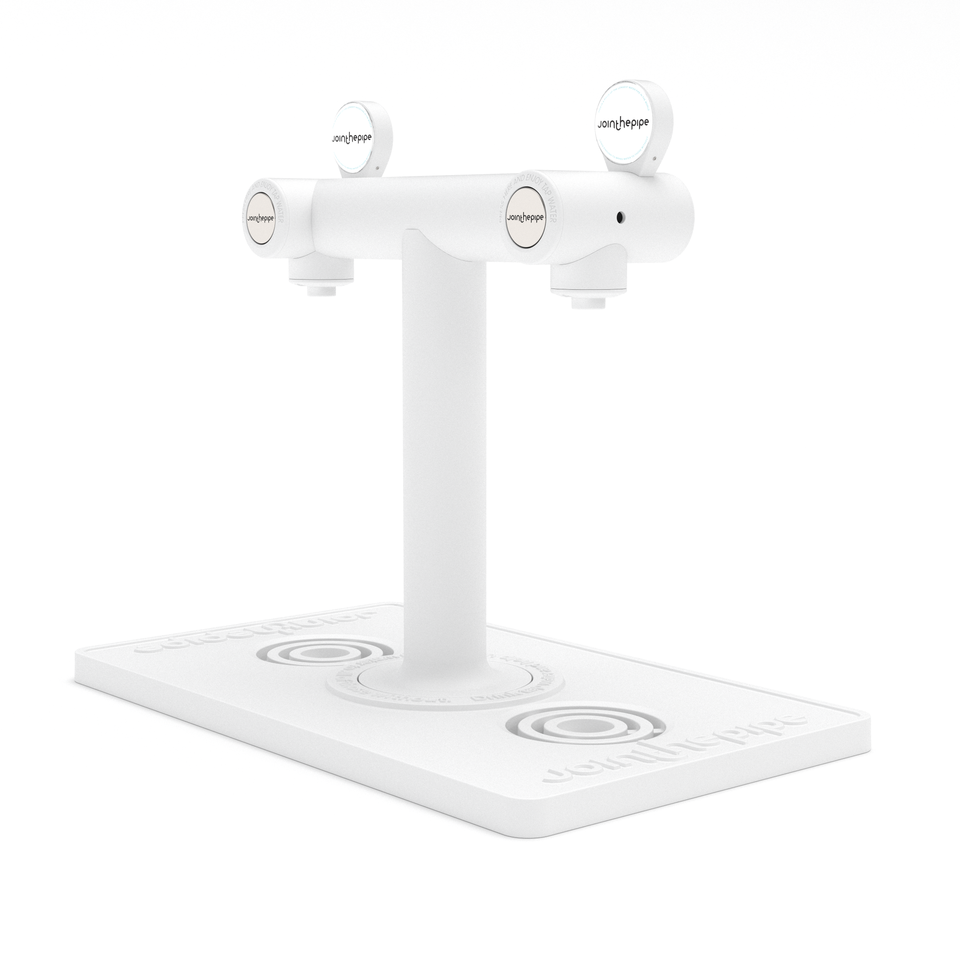 Pantry Tap (manual)
Ideal for hotels, a company restaurant, event spaces or other locations where you would like to welcome and cater groups of guests in a sustainable way. With the Pantry Tap you can serve two people at the same time with fresh tap water, it has the possibility to supply chilled, still and sparkling water. This Pantry Tap has manual push buttons, but it can also be supplied with electric buttons and with a filter depending on the quality of the local water supply.
The Pantry Tap can be placed stand-alone with the closet or be built in in a bar. The standard color is white or black, but at an additional cost it can be personalized with your own color.
The tap is easy to install and can be realized in-house or in cooperation with the local water company. For maintenance we work together with our partner Aquador.
Dimensions: 700 (width) X 420 (depth) X 1193 (height) mm
Material: stainless steel tubes (stainless steel 316), powder coated. Aluminum tile and steel cabinet. 
Quality marks: all components that come into contact with water are KIWA and WRAS certified.
© 2010 Join the Pipe.  All rights reserved.