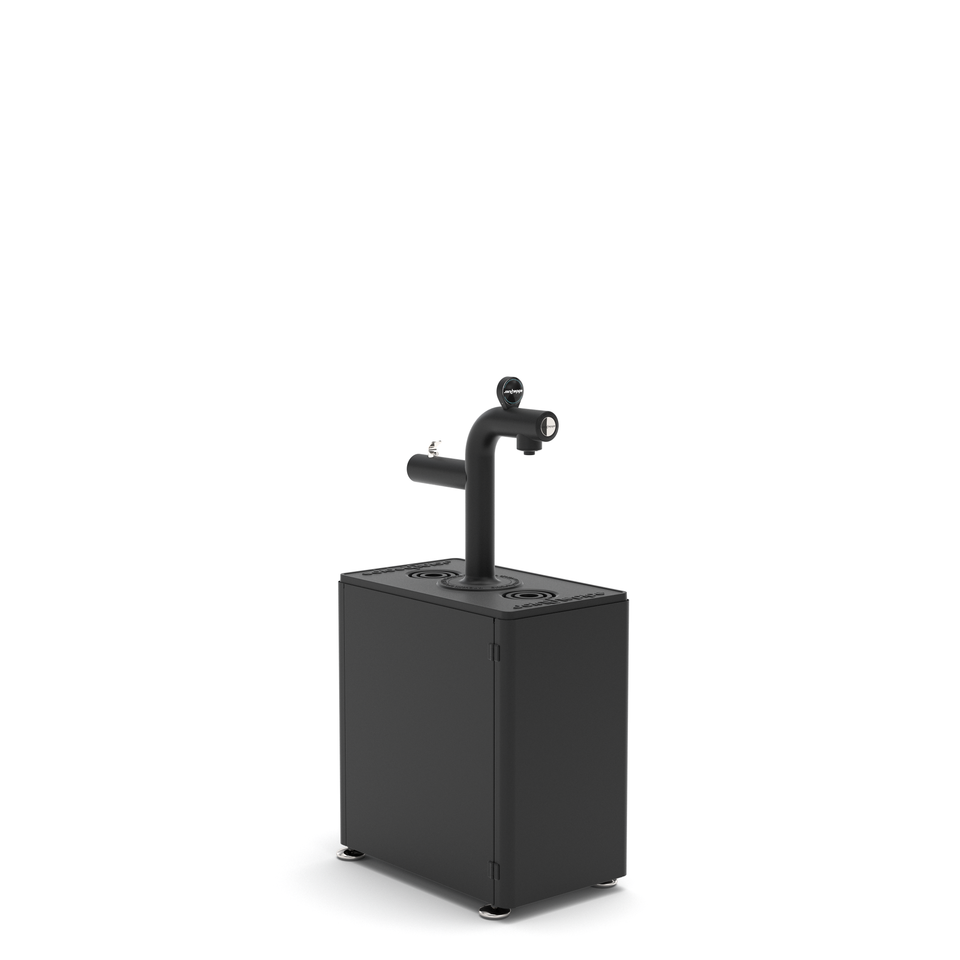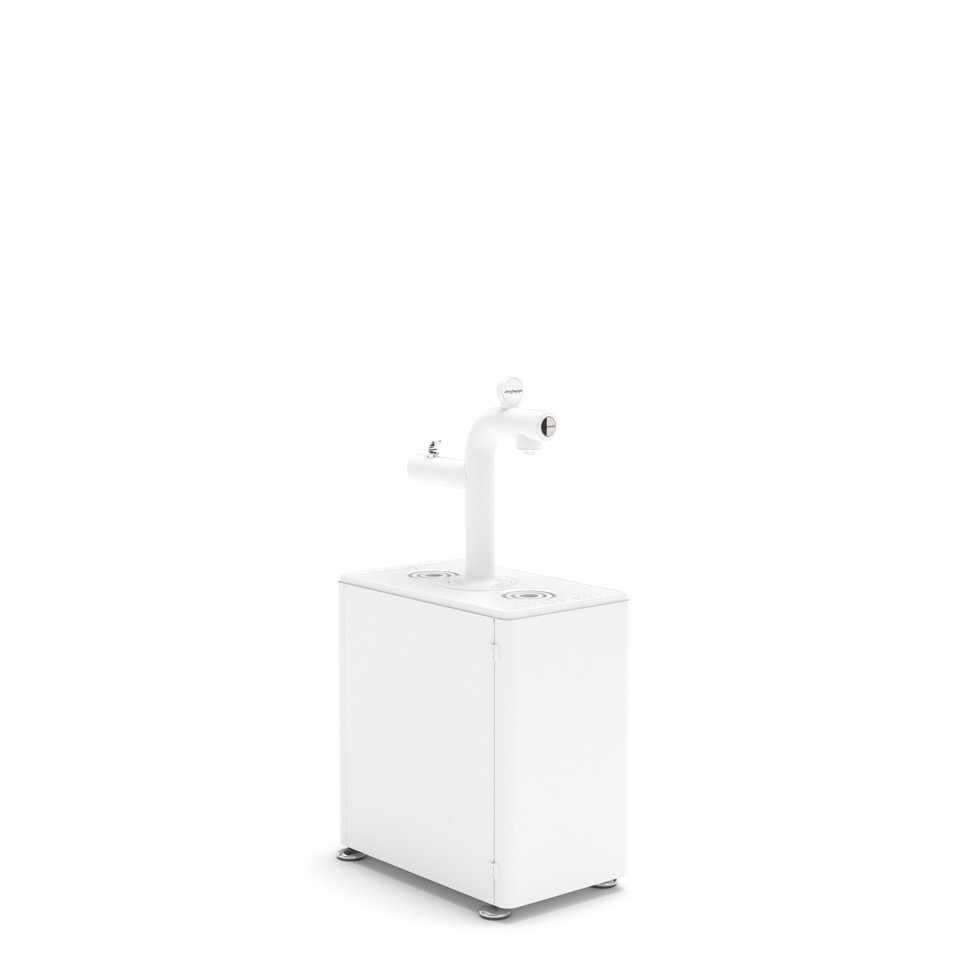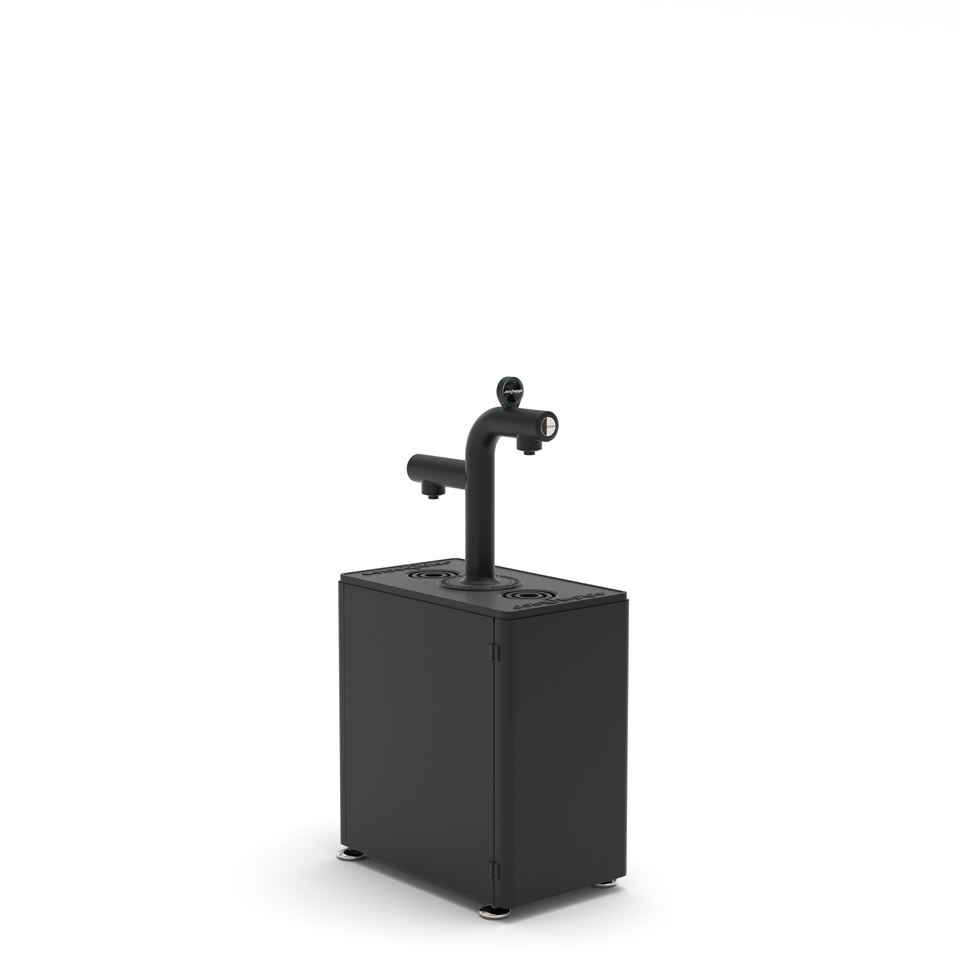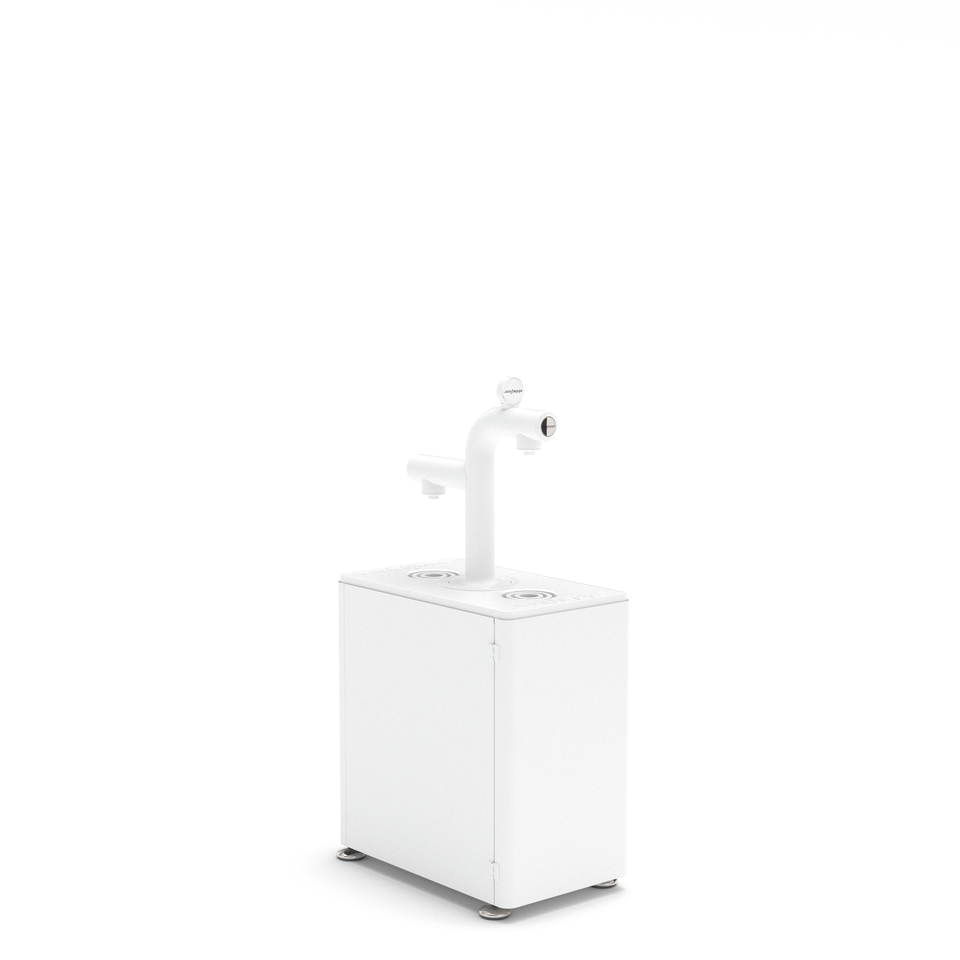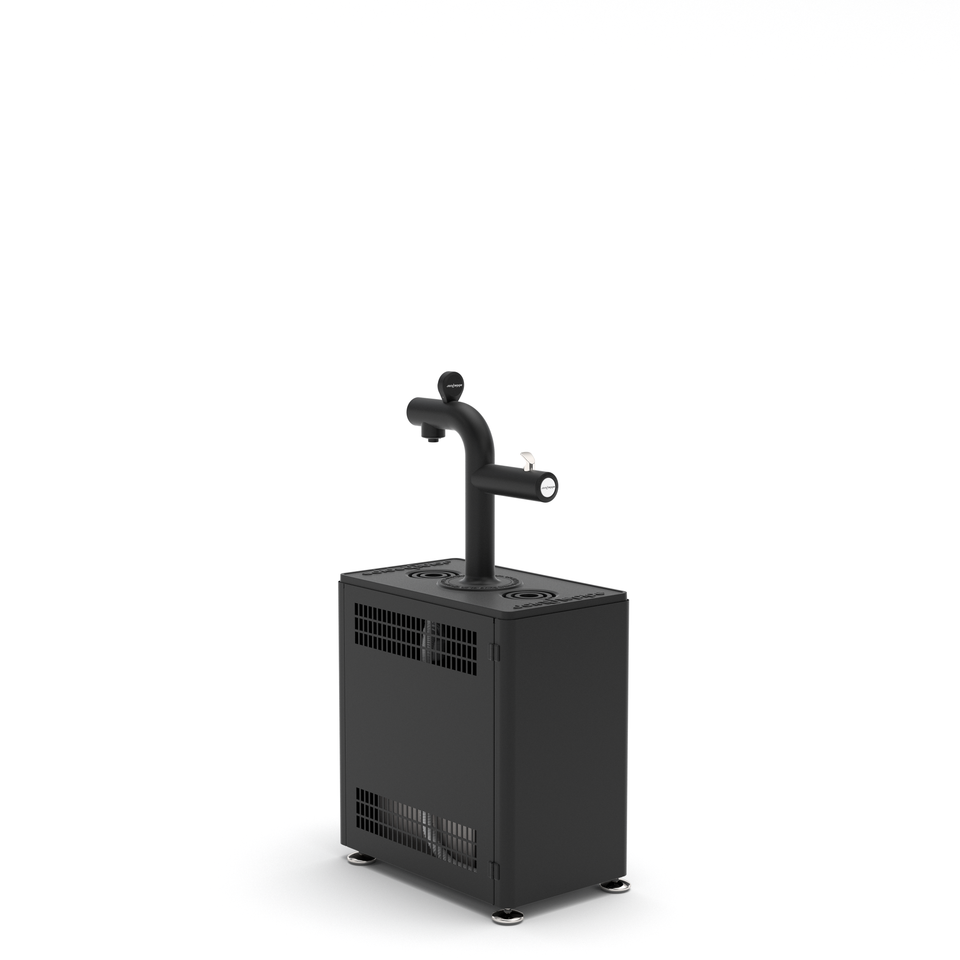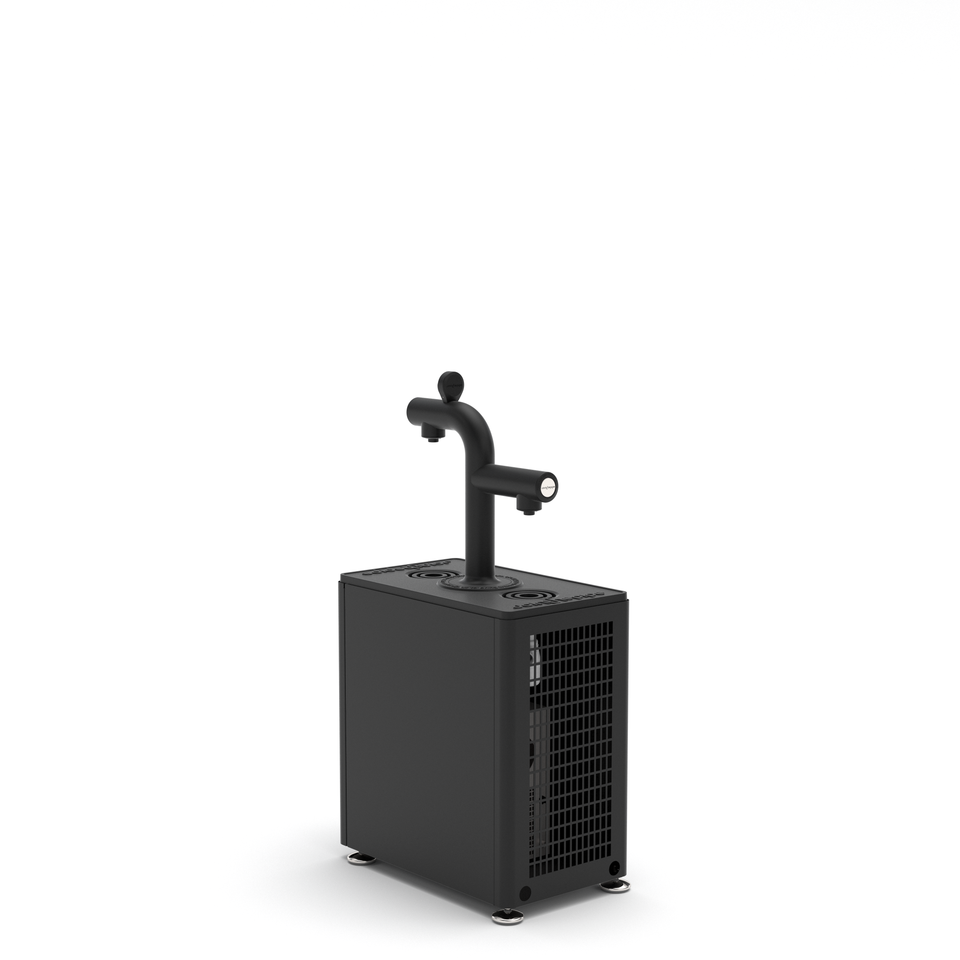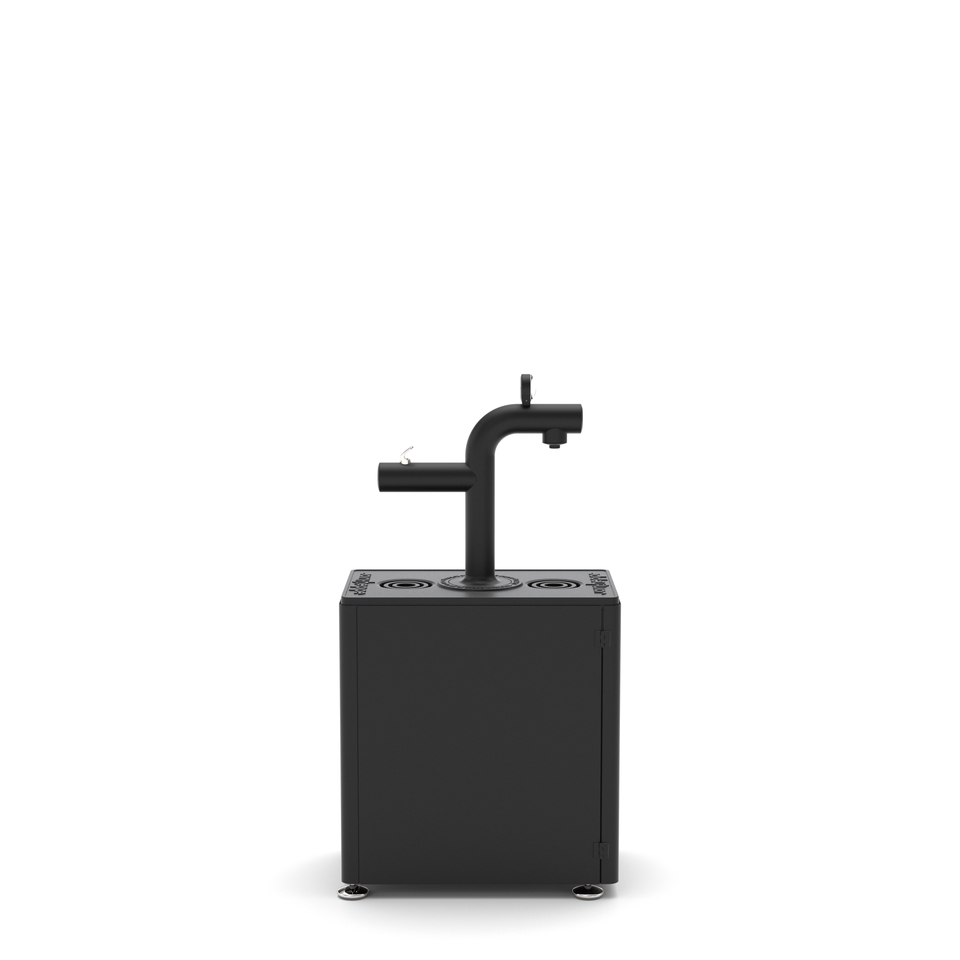 Mall Tap
The Mall Tap is the perfect combination of the Bar Tap and the Park Tap. This model has the possibility to supply cooled, flat and sparkling water. There is a water-exit to tap and an exit to drink directly from the tap. (Also available in a 2 taps version) Ideal for places with a lot of public, such as shopping facilities, hospitals, stations and airports. The standard color is white or black, but at an additional cost it can be personalized with your own color or logo and chrome crane.
The taps can also be supplied with a sensor button and a filter depending on the quality of the local water supply.
The connection of the tap can be realized in-house or in cooperation with the local water company. For maintenance we work together with our partner Aquador.
Dimensions: 700 (width) X 420 (depth) X 1193 (height) mm
Material: stainless steel tube (stainless steel 316), powder coated. Aluminum tile and steel cabinet. 
Quality marks: All components that come into contact with water are KIWA and WRAS certified.
© 2010 Join the Pipe.  All rights reserved.