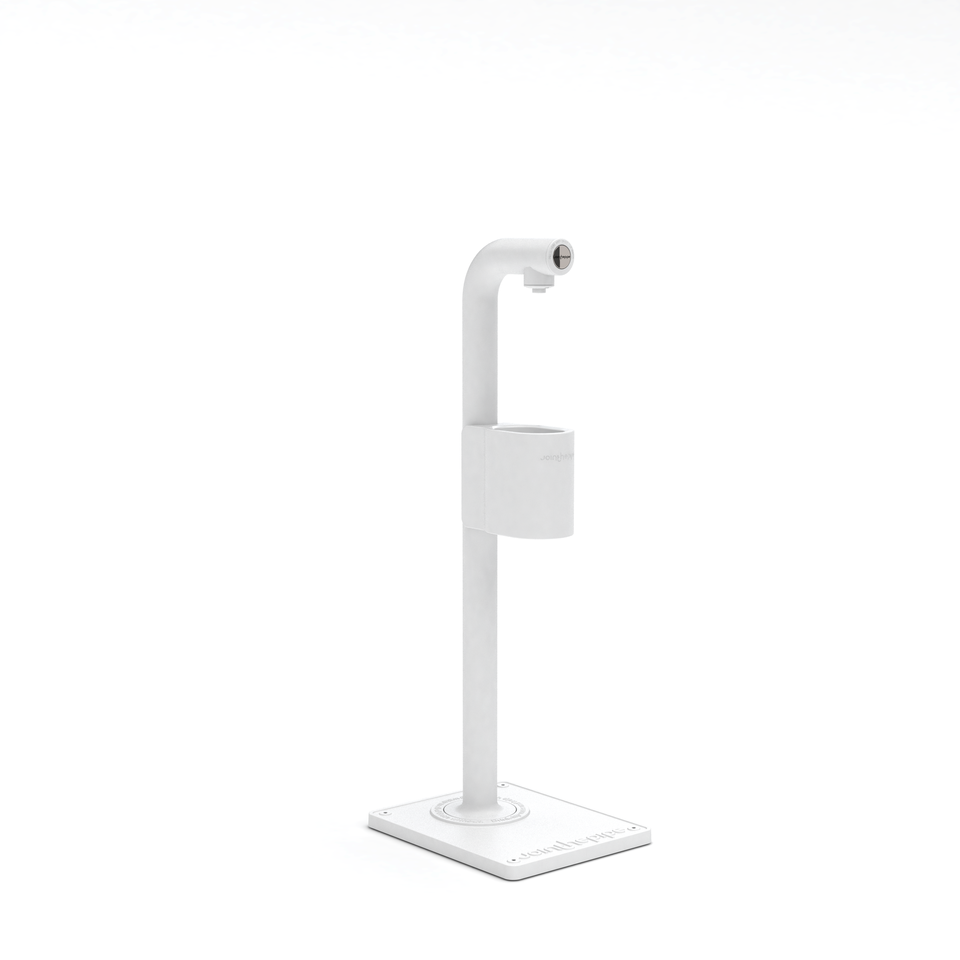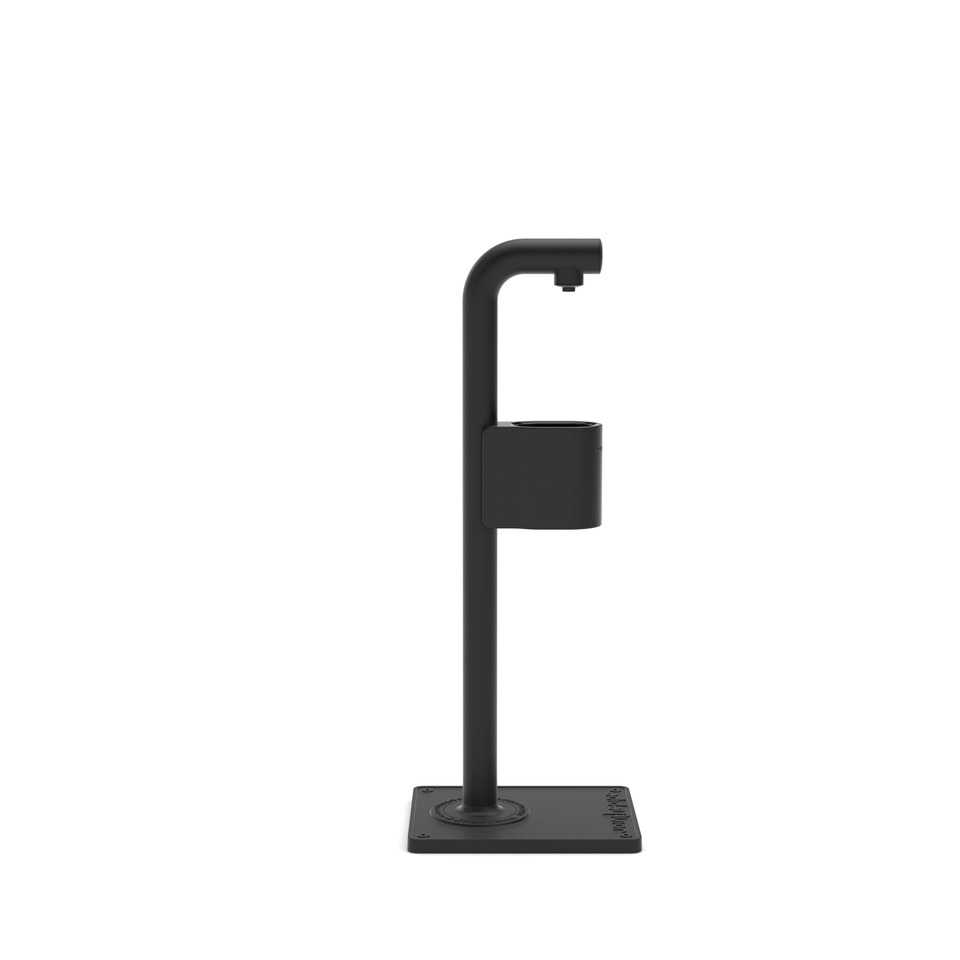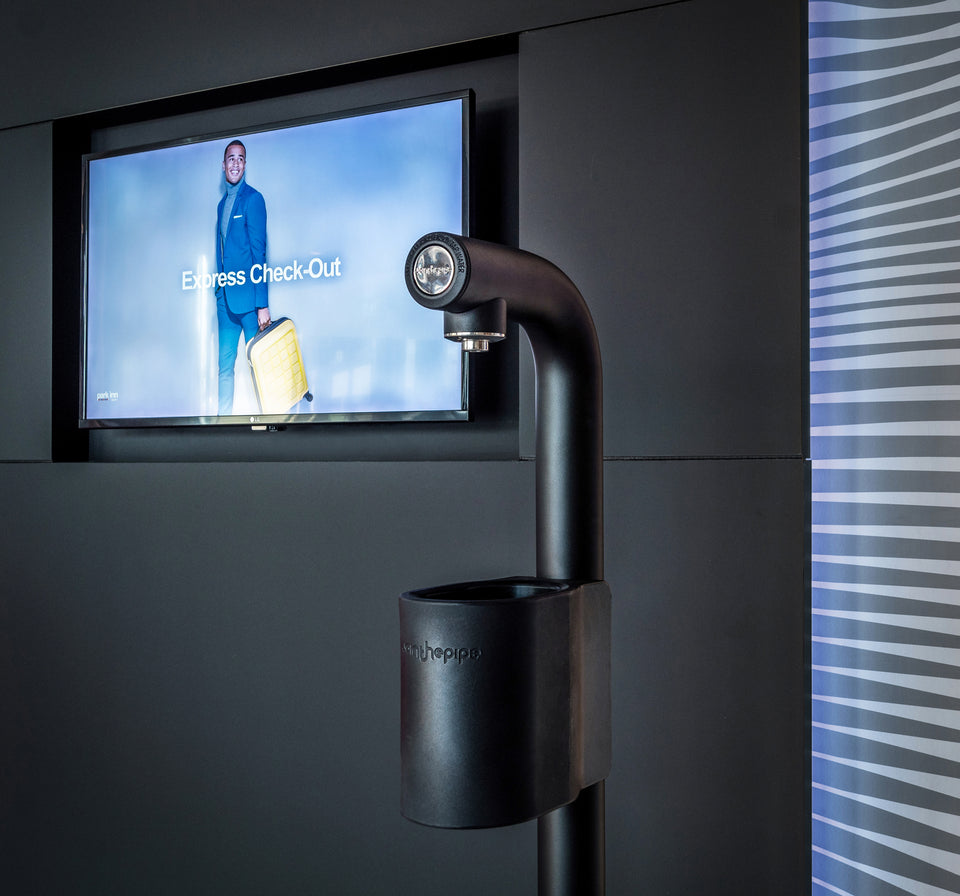 Hall Tap
The Hall Tap is ideal to place in schools, universities, office buildings, hotels, or other indoor venues. Because of the handy drip tray, the water does not leak onto the floor so that the surface remains dry and clean. The Hall Tap is also available as an outdoor version. 
The refill station has been developed in cooperation with Dutch water companies and provides users with sustainable and healthy tap water. The refill station is vandal-resistant and can be used 365 days a year. The standard color is white, but at an additional cost it can be personalized with your own color or logo.
The connection of the tap can be realized in-house or in cooperation with the local water company. For maintenance we work together with our partner Aquador.
The prices of our water taps depend strongly on the location and situation. For example, schools can get subsidies for our taps. Request a quote for more information.

Dimensions: 410 X 500 X 1228 mm
Material: stainless steel tube (stainless steel 316), powder coated. Hard plastic drip tray. Aluminum tile (cast iron tile for outdoor use).
Quality marks: all components that come into contact with water are KIWA and WRAS certified.
© 2010 Join the Pipe.  All rights reserved.