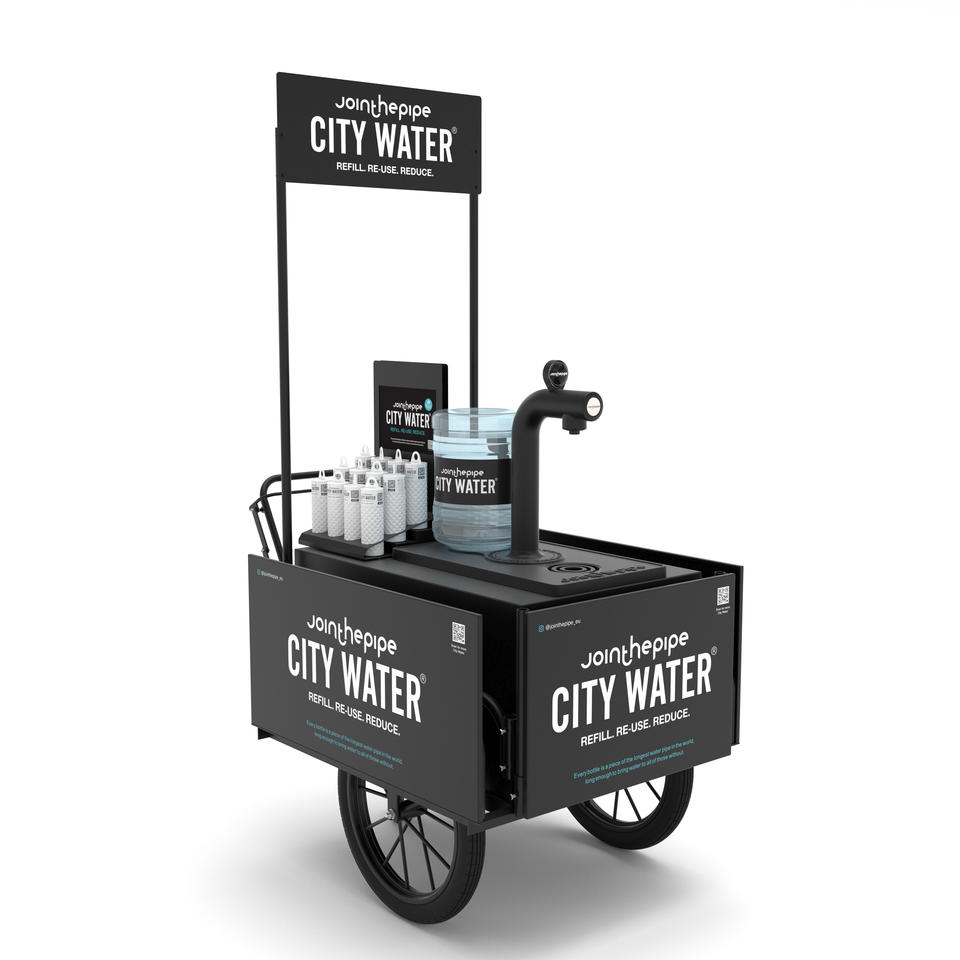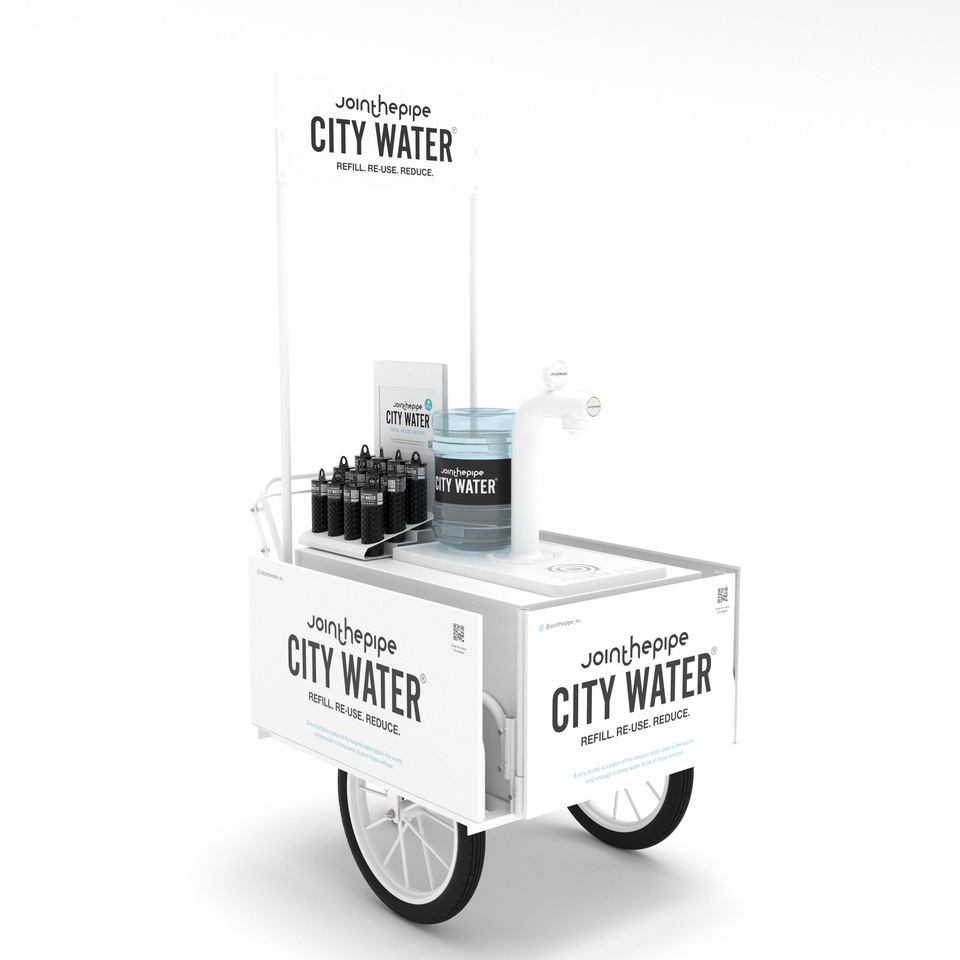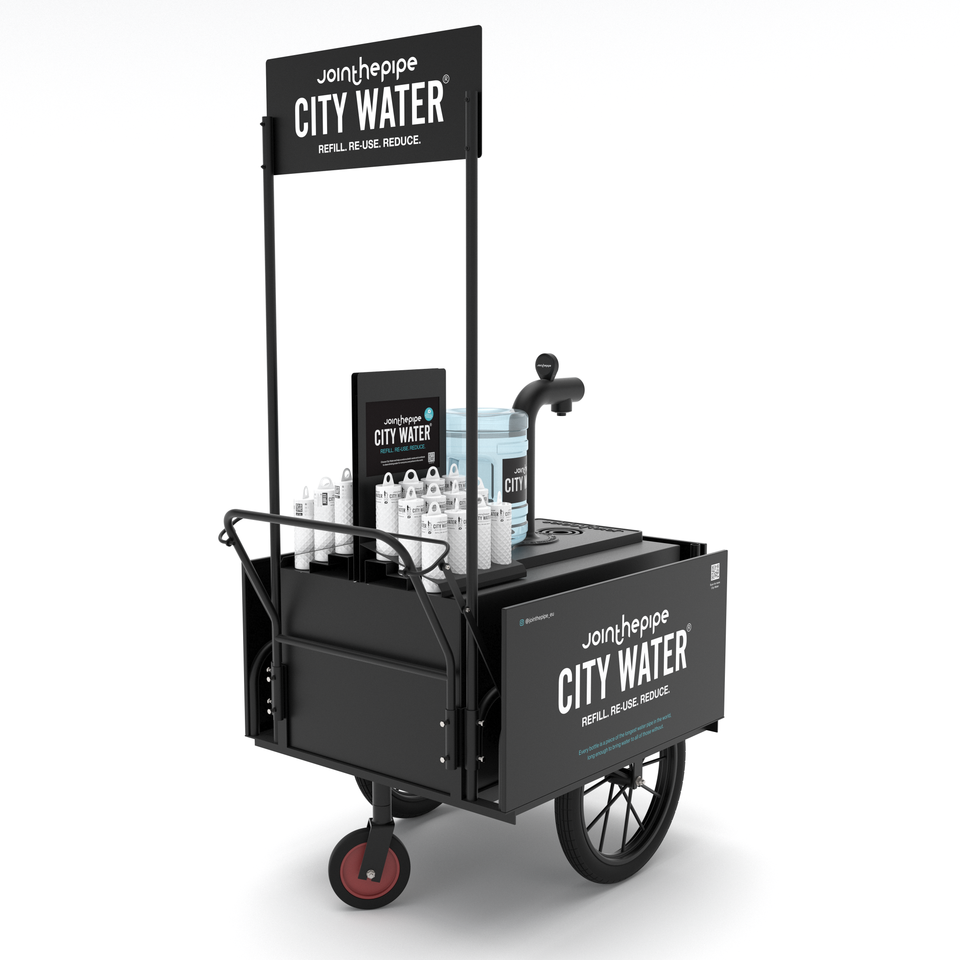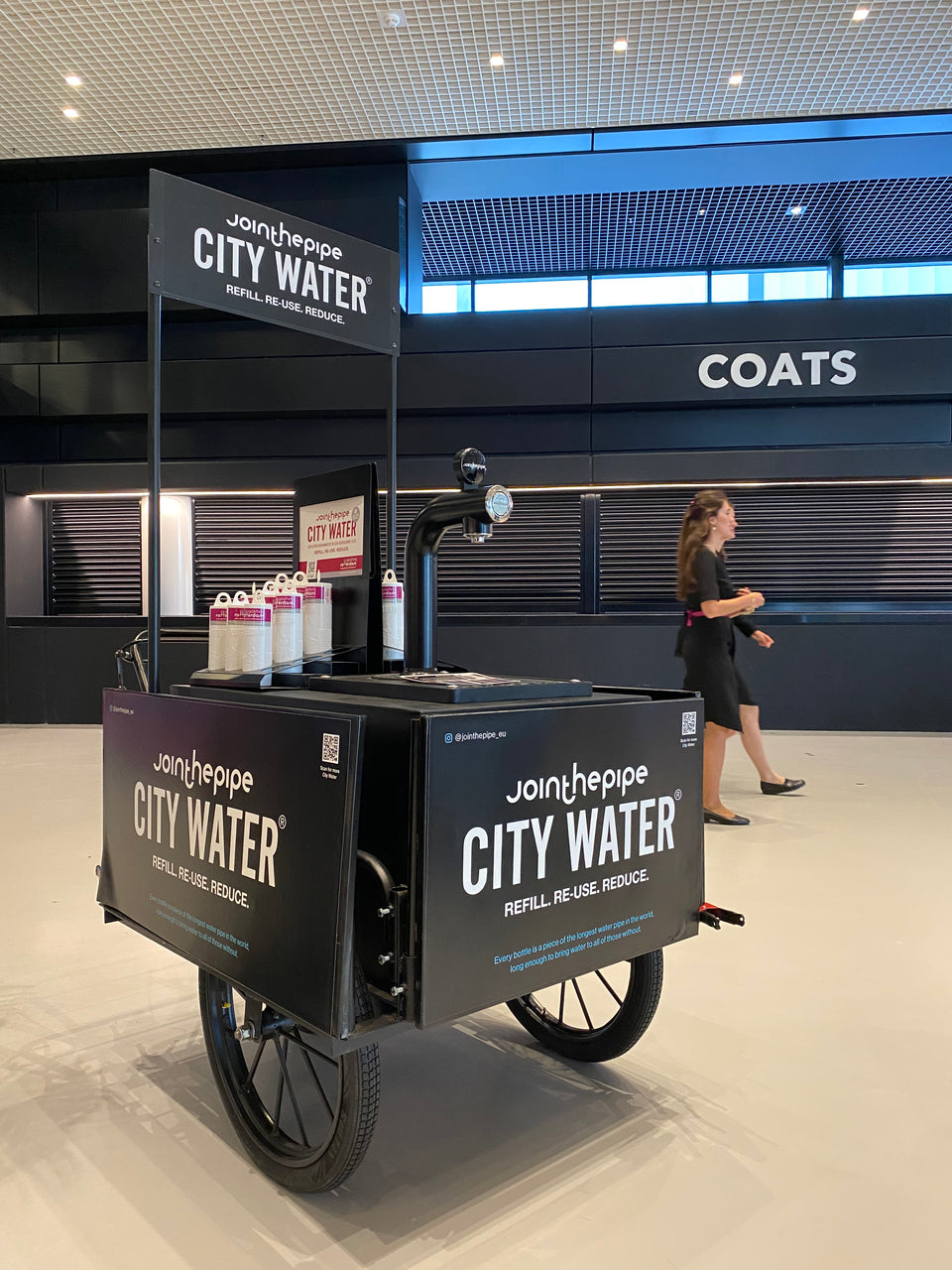 Water Bar Buy/Rent
Ideal for events, indoor or outdoor, to cater your guests in a sustainable way. The Water Bar, a nice looking mobile water refill station, with built-in tap station and refillable water supply. When connected to a power supply It can be fitted with chilled and sparkling water.
The standard color is white or black and t he signing can be customised. The Water Bar can be bought or rented, ask us for a quote. 
Material: stainless steel tube (stainless steel 316), powder coated. Aluminum tile and steel cabinet and bike.
Quality marks: all components that come into contact with water are KIWA and WRAS certified.
© 2010 Join the Pipe.  All rights reserved.